>
Well hello new friends! My name is Jessica, and you can usually find me blogging over at
Monster Cakes
, my personal life and style blog. Keira is busy making moms smile with flowers this week, so she was gracious enough to let me pop over and say hello for the day. I happen to be smitten with Keira and her pup, so this is a huge honor, and I'm oh so happy to meet other 'A Pretty Penny' fans because I know I'm in good company!
Now on to the good stuff. Moms. I'm feeling the love for moms. Especially mine, because she's one classy broad and she's bestowed some great fashion wisdom upon me over the years. For example…
Lessons from mom:
You don't have to sacrifice style for practicality and comfort
. My mom looks glamorous when she runs to the market, spends her days in airports, or struts around in a rain storm. It's kind of ridiculous. This might explain why I thought a floral raincoat went in the "need"category.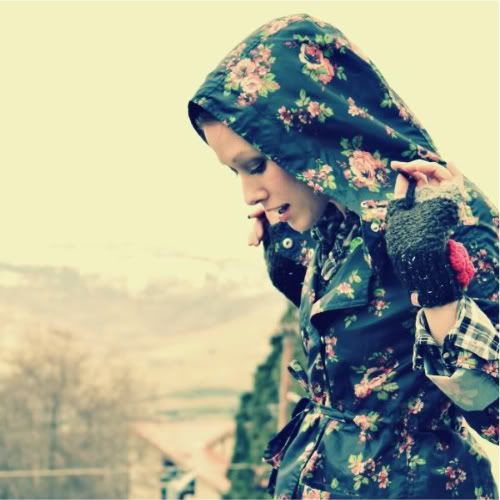 Pixie cut gals have more fun
. So so true. I encourage any and all to join the short hair club and partake in our wild shenanigans.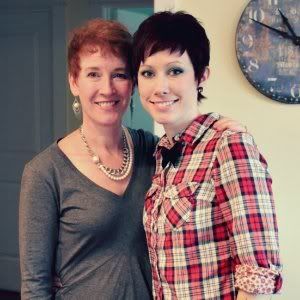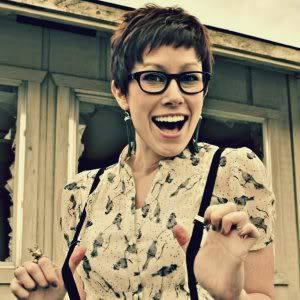 Your smile is your best accessory! My mom is a dental hygienist, so teeth are pretty big in my family (both literally and figuratively. Do you see those chompers?) Anyway, mom's laugh is a show stopper and completely contagious, and she makes me want to embrace smile lines and my obnoxious laugh with pride!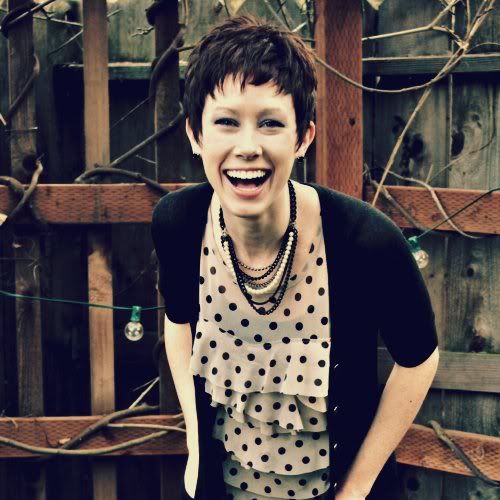 And most importantly… Be yourself, and you'll always be in style. Bam. Wisdom.
(And check out my mom's fro. Hot.)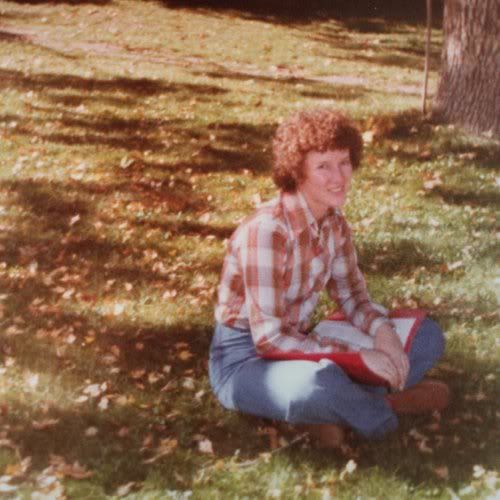 Mom: Thanks for always letting me borrow your shoes and for all your fashion advise! I love you to bits.
A Pretty Penny Readers: Thanks for letting me hang out with you guys today! I'd love to get to know you all better, so feel free to say hello over at www.monster-cakes.blogspot.com.
Keira: I hope your flower shop is kicking butt right now. Serious bouquet butt.
xoxo